Parker's engineering expertise and broad range of core technologies uniquely positions the company to solve some of the world's greatest engineering challenges. By partnering with customers, Parker improves their productivity and profitability and seeks new ways to solve humanity's biggest challenges.
Peerless Industrial Group is a manufacturer and distributor of chain, fittings, overhead lifting products and traction products. The company is the largest manufacturer and distributor of industrial and consumer chain and traction products in North America. Some of the brands we sell our products as are Peerless, ACCO, Peerless Custom Lifting, Auto-Trac, Z-Chain and Super Z.

Hydac Canada was founded in 1995, a division of Hydac International based in Germany. Hydac solutions include hydraulic filtration, accumulators, electronic control and monitoring, oil analysis and hydraulic systems. We are ISO 9001:2000 registered.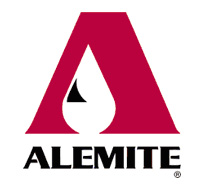 Since 1918, Alemite has been supplying quality lubrication systems and equipment to meet the needs of numerous industries. With a commitment to provide innovative products that meet the highest quality standards, Alemite has achieved an international reputation as a leader in designing and manufacturing cost-effective lubrication and fluid handling systems.
As one of the most established fluid handling suppliers in the world, we pride ourselves on having one of the most knowledgeable service and support departments in the industry. Our highly trained technical representatives are always prepared to answer your questions and our international distributor network provides prompt and efficient delivery.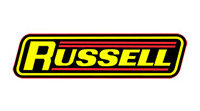 Wire Rope Industries is the most diversified manufacturer of high-performance wire ropes and industrial steel cables in North America. For over 125 years, the company has been a leader in its field. With our knowledge and expertise, we have been able to refine the art of rope making into a science. We provide rope solutions for a wide variety of applications, including general industrial and construction, mining, oil and gas, fishing and marine, forestry and utilities industries, as well as for ski lifts, bridges, supported structures and the U.S. Navy, for whom we are the largest supplier of arrestor steel cables.
Cablecraft Motion Controls, headquartered in New Haven, Indiana, is a leader in mechanical control assemblies and is your best single source for quality cable and linkage products. Through diversification, strategic acquisitions and internal growth, Cablecraft Motion Controls has evolved into a multinational manufacturing and marketing organization with production facilities in the United States and Europe. Sales offices and branches are strategically located around the globe.
Sound engineering and a highly flexible manufacturing environment have historically produced a wide range of cost effective motion control solutions for industrial, commercial, military and aerospace applications.
From agriculture to aviation, race cars to lawn and garden tractors, and construction equipment to ordnance vehicles, Cablecraft Motion Controls products are used
Dixon is committed to maintaining its role as a leading innovator in the hose and coupling industry. We continue to build on our solid foundation and commitment to supply quality hose fittings and accessories to our customers.
GB Forestry Australia is based in Derrimut-Victoria, where its office and manufacturing centre are located. GB has been manufacturing guide bars and associated products since 1959. Now with a modern state of the art production line, utilizing laser cutting technology, CNC machines and computer controlled processors, GB manufacture a product which excels, quite literally, at the cutting edge of timber harvesting.
Dayco Products is a leader in the research, design, manufacturing and distribution of a broad range of belts, tensioners, hose, pulleys and hydraulics equipment for the automotive, trucking, construction, agricultural, ATV, snowmobile and industrial markets.
Recognized by both original equipment manufacturers and the automotive aftermarket as an innovative, technology-driven organization, Dayco operates a fully integrated global network of technical facilities and sales offices worldwide. Dayco continues to be guided by the 110-year-old primary business strategy to anticipate and satisfy the needs of our customers by providing timely, quality products and services.
K.G.Chase and Son Ltd has 2 stocking locations in New Brunswick.
Join our promotion list and receive monthly promotions on K.G. Chase products and services.